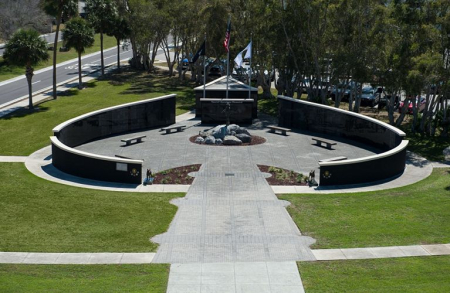 The US Special Operations Memorial Foundation, Inc., is a non-profit organization dedicated to creating an everlasting memorial to all special operations personnel of all Services.
The organization and its Board of Directors make sure that the Special Operations Memorial located at MacDill AFB is managed and maintained. This civilian conceived memorial, is the the first joint/all-Service, global (all theaters), and international special operations memorial to be placed in the United States and was a monument long overdue to memorialize those quiet professionals often unrecognized who have maintained the safety and integrity of our great nation.
The Special Operations Memorial currently provides a unique tribute to special operations forces as the first and only truly joint memorial paying tribute to SOF personnel of all Services and theaters. This is made possible by the voluntary contributions being made by today's active force, from their predecessors, relatives of SOF personnel, the civilian community, and through their respective special operations fraternal organizations.